DATA METHODOLOGY

Human-Centered
We incorporate the lived experience in analyses and data storytelling.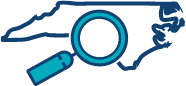 Hyper Localized
We make data more actionable by providing neighborhood level statistics allowing a deeper look at county populations by utilizing local partner data through data usage agreements.

Technical Expertise
Leverage years of experience and a robust toolbox, including R, Python, SAS, ArcGIS, SQL, AWS, Full Stack Dev, and Tableau with a startup approach: innovative, comfort in ambiguity, aim high, and fail fast.
Our Impact
$2.8 million in pro-bono data science support to frontline organizations in the Cape Fear Region
Pro Bono Data Science
Support
Number of Metrics
in the Community Data Platform
Data Use
Agreements Executed

Healthy Communities NC
The Healthy NC 2030 taskforce established a north star for localities and organizations to mobilize to accomplish North Carolina's most pressing goals across housing, education, public health, and economic opportunity. Our Healthy Communities NC Dashboard enables alignment of community data collection and analysis to the Healthy NC 2030 initiative to empower shared hypothesis generation, goal setting, and program measurement.
Learn More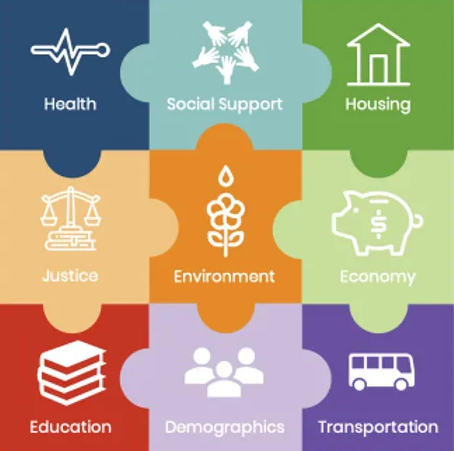 Community Data Platform
The Community Data Platform (CDP) is a cloud-based AWS MySQL relational database containing over 1,500 tract-level community metrics ingested and cleaned from a variety of sources, including the Census Bureau, Annie E Casey Foundation, Robert Wood Johnson Foundation, and state and federal agencies. This collection allows researchers, nonprofits, and community organizations to peruse and freely download data providing a holistic view at community health.
Learn More